Chatswood
Spiritualist

Church
Upcomming Events are postponed.
Apologies to all, Upcomming Events are postponed until further notice in response to the Coronovirus Outbreak.
For your safety we feel this is best at present and will endevour to keep you updated.
Love and Light to all.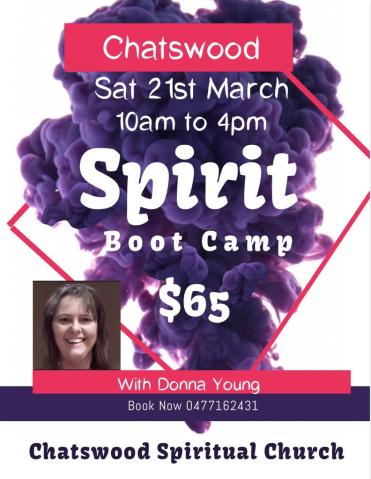 Spirit Boot Camp 2020

Our first workshop for this year will be held on Saturday 21st of March, 10am - 4pm and participation cost is $65.
Please contact Donna Young on 0477 162 431 for more information regarding this group or to make a booking or go to our facebook page and follow Donnas link to make a booking and payment.
Step into your Power Workshop

This six week workshop will be starting on the 2nd of April and will continue every Thursday night 7pm - 9pm until the 7th of May 2020. Participation cost of this workshop is $150.
Please contact Marcia Quinton on 0490 823 877 or Christine Durbin on 0414 831 365 for more information regarding this group
Open Day 2020

Our first Open Day for the year will be held on the 18th of April 2020. Activities will commence at 10am and conclude at 2pm. Bookings will be taken at the door from 9am. We look forward to seeing you there.
Past Events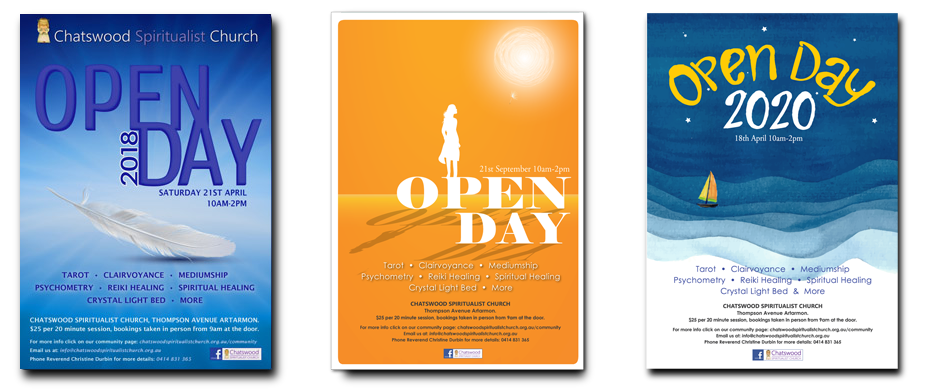 Open Days at Chatswood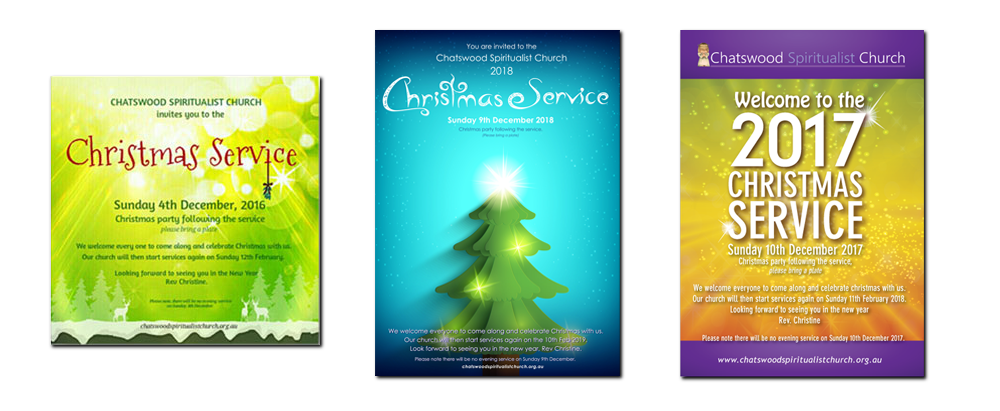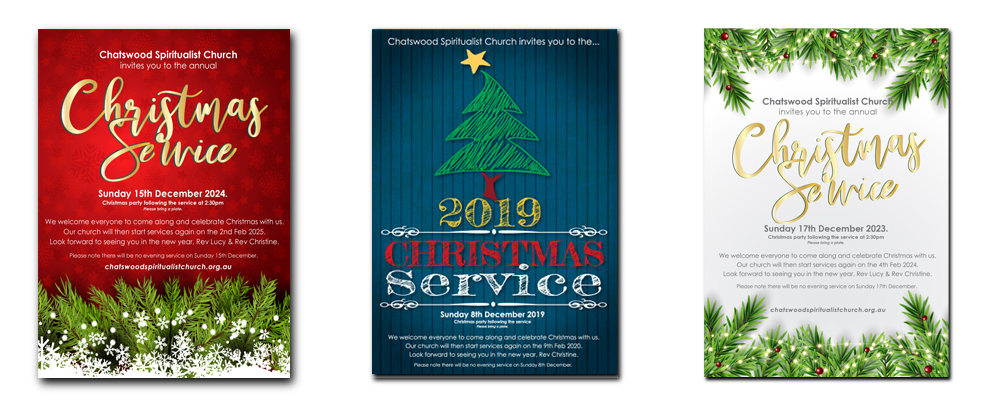 Christmas Services











Special Guest Demonstrations










Workshops


Other services that are available upon request include:
Private Readings
Dedications
House Clearing
Funerals
Spiritual Counselling
Spiritual Development
Special Healing sessions